cecilgaspar@earthlink.net * CecilGaspar.com
Cecil is always veiwing life with the critical eye of an artist. With the stroke of his brush the world in it's moment is defined . . . the discussion just begins after the painting speaks . . . ask art . . .


this page will soon reveal a glimpse of an artist Cecil Kaime Gaspar a dear dear friend of mine . . . . . .<> a contributor to the original Rancho Bozo and soon a contributor to RanchoBozo.com . . . Cecil understands the mechanics and structure of his surroundings and plays with this through his brush . . .


The journey of an artist is unique and to it's own Cecil Gaspar's creativity was always bursting forth be it designing a geared electric bike or creating a delicious meal . . . or designing a sport coat or a rustic set of stairs . . . Cecil was always involved with one creative project after another . . . I vaugely recall a blue '66 Corvair with a five hundred horse power V8 riding where the back seat was suppose to be . . . a real work of art . . .



from the Rancho Bozo del Norte Collection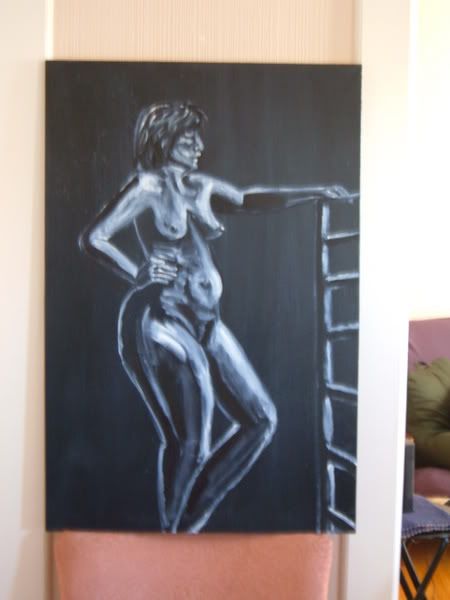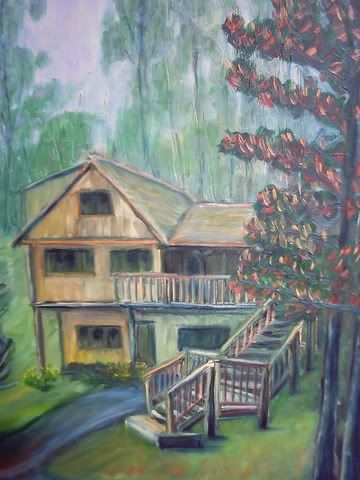 from the Rancho Bozo del Norte Collection







It's Julio Time





Cecil Gaspar &copy 2005





The following is an actual email:



OK, I'll get on it. How about the one in Spanish I just did for an article here? I'll whip up some more if you like. Don't worry about the language; its not difficult. How's things in Mill Valley? Did the rains finally let up? The weather here is beautiful. Did you get a post card from us? I'll keep working on this.

Love, C

Cecil Gaspar Óleos, pintura y dibujo cecilgaspar@earthlink.net

Cecil Gaspar nació el 12 de septiembre de 1951 en San Francisco, California, EUA. Estudió dibujo y pintura en instituciones de educacón superior, además de intercambiar experiencias con reconocidos pintores de Estados Unidos y Costa Rica. Trabaja profesionalmente como pintor desde 1999, y desde 2005 vive en Girona, España.

Formación

1974 Diploma en Ingeniería de Sonido y Grabación. Sherwood Oaks College, Los Angeles, California

1973 Diploma en Ingeniería de Sonido. The Institute of Audio Research, Los Angeles, California

Talleres de dibujo y pintura

2006 Colegio de la Mercè, Girona, España

2004-2005 University of Texas at El Paso, EUA

1972 California Institute of the Arts, Valencia, California

1970-1973, 1994-2003 Santa Barbara City College, EUA

1970-1971 Pitzer College, Claremont, California

Muestras colectivas

2005 Octubre, Galería Faulkner, Santa Barbara, CA

2003 Marzo, Galería Faulkner Junio, Galería Faulkner

2002 Diciembre, Karpeles Manuscript Library, Santa Barbara, CA Noviembre, Galería Faulkner Septiembre, Santa Barbara Museum of Natural History Agosto, Galería Faulkner Junio, Galería 113, Santa Barbara, CA Mayo, Galería Faulkner Marzo-mayo, Santa Barbara Architectural Foundation Museum Enero, Galería Faulkner

2001 Diciembre, Contemporary Arts Forum, Santa Barbara, CA Octubre, Galería Faulkner Septiembre, Santa Barbara Museum of Natural History Agosto, Galería Faulkner Marzo, Galería 113 Enero, Galería Faulkner

2000 Diciembre, Contemporary Arts Forum Octubre, Galería 113 Septiembre, Santa Barbara Museum of Natural History Agosto, Galería Faulkner Marzo, Montecito Bank and Trust Febrero, Galería Faulkner

Subastas

2003 Junio, Bonham's and Butterfield's, San Francisco, CA; $3.600 Febrero, John Moran, Pasadena, CA; $3.200

2002 Septiembre, Santa Barbara Museum of Natural History; $2.200

Concursos, premios y menciones

2003 Juror's Choice [Premio del jurado], Faulkner Gallery

2002 Mencion honorable, Santa Barbara Museum of Natural History


Hey Cecil where is the email with all the information? I will be forced to fabricate a convincing story of your life and accomplishments if you don't. It pays to get on the computer and fabricate your own. I enjoyed our little conversation. Captain Wayne-O




Cecil Gaspar recommended YouTube




A Cecil Gaspar oil of the light house, Maddies Castle of Morro Bay and Dr. Langford and his Wonder Dog Tucker

[RanchoBozo]
[SONGS]
[FIREpit]
[ramblings]
[COOL LINKS]
[BACKpack]
[ELKINsDIET]