These are some scans of original photographs circa '74 / '75 taken by the Grantster in April of '04.
Back to Original Rancho Bozo ~ Montecito, CA.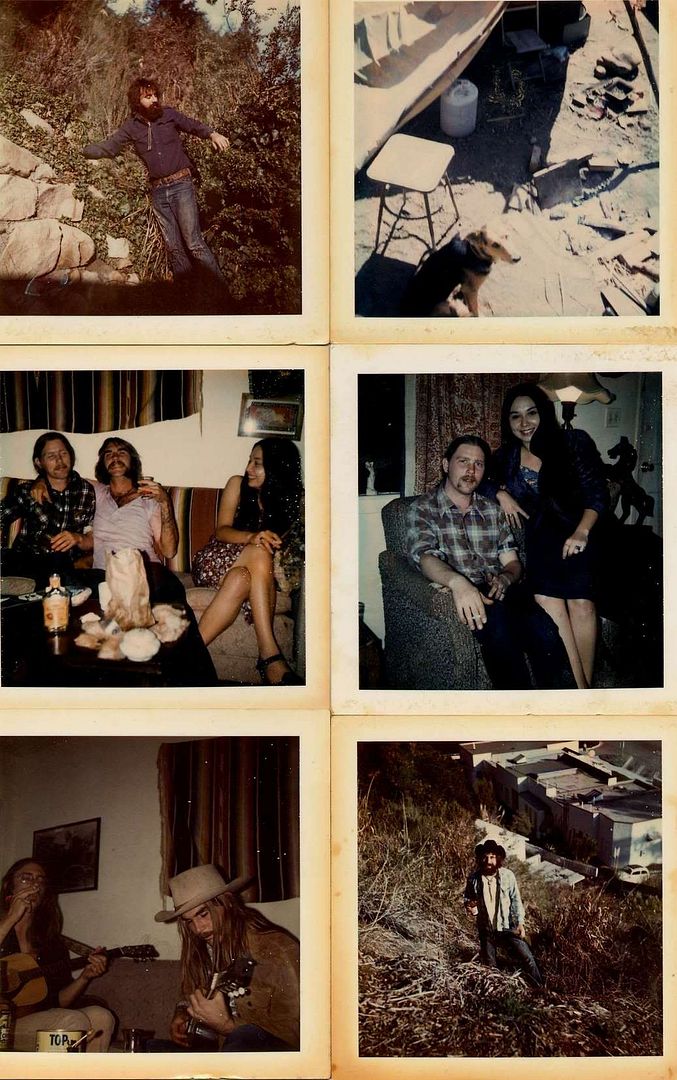 There was an easy going acceptance that any moment may bring
another amazing moment . . . and that's how we lived at Rancho Bozo . . .

Forinstance one day at the original Rancho Bozo . . . Cecil gave Lucy a
free hair style on front porch. All the while Steve strums on the Dobro . . .
and all the photographs on this page except the photo of the Canadian Princess
and the photo of Rancho Bozo with her VW were taken with a polaroid square shooter . . . that's Cecil's dog Waldo.

Here's another Rancho Bozo mystery guest just click HERE.
1974 a masked Bozo and the smallest web page on RanchoBozo.com as far as I can tell.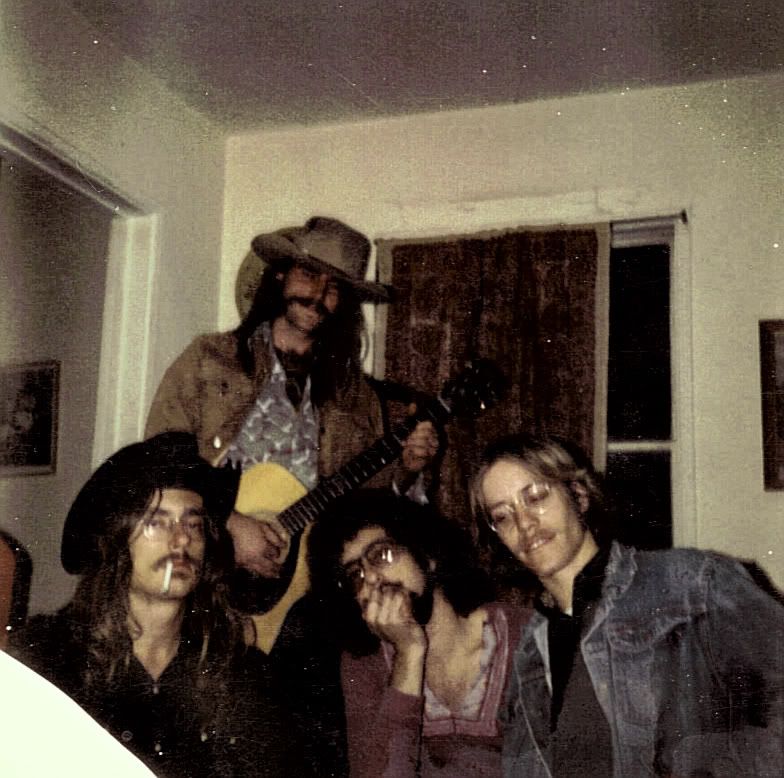 FIREpit


Title: hanging around the FIRE pit
Author: Tyrone the Wonder Dog
Date: Jun 13, 2004 12:49 am

I like the FIRE pit - lots of great smells people to hang out with. I'd get them to throw stuff and find place to chill in the shade. That was the dog's life for a while back at the ranch in those days. Tyrone

hanging around the FIRE pit - Tyrone the Wonder Dog 06/13/04 - 12:49 am

You're wrong Turk dead wrong you were wrong thirty years ago and you're still wrong! The Rancho Bozo property line runs right up the hill to that galvanized pole (just like I said). We sold the property you sold the property? So what? You miss the vodka in the morning? I do. I guess vodka burns blue down there huh Turk?

Title: Whats yours is mine
Author: Turk Hesslund
Date: Aug 17, 2004 6:00 am

You're in Maui. Guess where I am. (Hint: its a lot warmer here)

By the way, your fire pit is on my property!

So shut that damn dog up or I'll call the cops.

You know where to find me if you have a problem with that. (Hint: bring lots of ice water)


Title: I once lived there before
Author: Carmen Finck
Date: Jun 6, 2004 8:33 pm

I lived at Rancho Bozo, I was five and the original Suburbian cowboy is my big brother. He would take me to the corner drug store and place me on a bar stool, tuck a napkin under my chin and order me the best hot fudge sudae ever made. The bus stopped right in front of our house to go to Montecito Union school. We moved by the time I started first grade. Wayne moved in and started the ranch in the early seventies. I was only fourteen or so and would ride my bike to the ranch and pretend that I was hip and cool.



Title: rancho bozo
Author: Laurel
Date: May 12, 2004 1:13 am

Hey all you rancho-ettes out there!!! I still have an original rancho-bozo shirt, never will let go of it! So glad to see such a cool site, these were some of the best days ever, living at rancho bozo, I was very lucky to be a part of such a cool time in Montecito, back in the days when the Montecito Inn was truly an "Inn". (remember Tim Grant living there). Glad to see this up and running.

Title: fire pit diving Author: Laurel Date: May 12, 2004 1:17 am Also, all out there in rancho-cyberspace, It is also home to the first and only "pet cemetary" in Montecito, there are a few prized pets under that driveway!! (rooster,cats,etc.............) hey first born, I also lived there, fell in love with David Hartmen of Good Morning America there, my first job in Ca. was while living there, and on and on........love you T.T. fire pit diving - Laurel 05/12/04 - 01:17 am


pics of the era . . . my first room mate at Rancho Bozo: Mr. Paul Rubinstein



Back to Original Rancho Bozo, Montecito, CA.